Administrator
Staff member
Joined

Jul 24, 2007
Messages

5,827
Points

63
Location
Website
Credits
Lenny Dykstra 1986 Mets World Series Champ and Philadelphia Philly 3X All-Star Private Signing April 1st, 2021
SportsGraphing is excited to announce our 1st private signing with Lenny Dykstra in early-April. Items must be received no later than 3/31 since this event will be here in Maryland. Our items can be purchased up until 4/1/21.
"Nails" played for the Mets, helping them win a World Series in 1986 before playing his last eight seasons in Philadelphia. Lenny was a 3× All-Star (1990, 1994, 1995) and won the Silver Slugger Award in 1993, the same year he would play in the World Series against the Toronto Blue Jays and come in 2nd behind Barry Bonds for NL MVP.
YOUR Items (plus S&H):
$15 Cards/Ticket Stubs, $20 Flats/Balls and $25 Jerseys/Bats/Helmets
$120 Per 10 Cards ($12 per)
$10 Inscriptions (up to 3 words) and JSA Witnessed $8 are available as well.


OUR Items (plus S&H):
Cards (a full list can be found below) $16
OMLB $38
All-Star Ball (90, 94, 95) or World Series Ball (86, 93) $61
Philly Mini $39
Mets Chrome Mini $45
Photos, Mets Career Stat Jersey, Phillies Career Stat Jersey or Cooperstown Bat Co Mets/Philly Career Stat Bat - PICS/PRICING TO COME SOON. Message me if interested.
$10 Inscriptions (up to 3 words) and JSA Witnessed $8 are available as well.
Anything not listed above including multi-signed items, game used, custom artwork, etc please call me for a price. Mr. Dykstra has final approval on items he will sign or inscriptions. We will do our best to accommodate every item that you send in.
NOTES: Our default pen is Blue Sharpie on flats/jerseys or Blue Ballpoint on baseballs unless you state another color. Black/Silver Sharpie are available as is White, Silver, Gold Prismacolor.
SEND IN ITEMS
1) Include a typed note inside with your NAME, ADDRESS, PHONE # and EMAIL.
2) Put a small post-it on the item with your name.
3) Put the 2nd post-it- on the item with where you want the item signed and the color of marker or pen.
4) When requesting an inscription, WRITE IT OUT CLEARLY so it gets done properly.
5) Ship your items to Alan Moore, Attn: Dykstra Signing, PO Box 1245, Millersville, MD 21108.
PAYMENT OPTIONS
YOUR ITEMS: Cash, check, or money order to be sent in with your item(s) made payable to SportsGraphing. To pay by credit card, call us at 410-963-8226.
OUR ITEMS: To pay by credit card, call us at 410-963-8226.
SHIPPING RATES
1-9 cards $4 for USPS First Class Mail with Delivery Tracking.
1-4 magazines, photos, ONE Mini Helmet or 10+ cards, please add $9 for Priority Mail S&H.
1-3 Jerseys/bats/helmets, please add $20 for Priority Mail S&H. 4+ Jerseys - $25.
Insurance by request. Add $3.50 per $100 value for all insurance. We are is not responsible for lost or damaged items.
Sorry, no SASE for this signing other than baseball cards or game ticket stubs.
Getty images with copyright owned by Lenny for attention but are available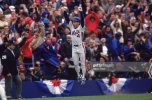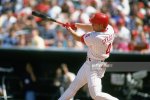 Last edited: