Joined

Jun 5, 2008
Messages

2,446
Points

63
Location
Credits
RJ Reynolds spent parts of 8 seasons in the major leagues playing for the Los Angeles Dodgers and Pittsburgh Pirates during his career.
RJ isn't a local guy so this signing will be just like a lot of my other signings. I will collect all the items and send 1 package to RJ to sign and return back to me.
RJ is 0% TTM so here is your chance to get this impossible signer at a very reasonable price.
Pricing:
$7.00 per card
$18.00 per photo/baseball (nothing bigger than 8x10)
I have the following cards available. As in the past, the cards are free with the price of the auto.
1990 Target x 2
Donruss:
1985 x 1
1986 x 2
1987 x 2
1988 x 1
1988 Baseball's Best x 3
1989 x 1
1989 Baseball's Best x 1
1990 x 2
1991 x 1
Fleer:
1986 x 1
1987 x 2
1988 x 1
1989 x 1
1991 x 1
Score:
1988 x 2
1989 x 2
1990 x 1
1991 x 1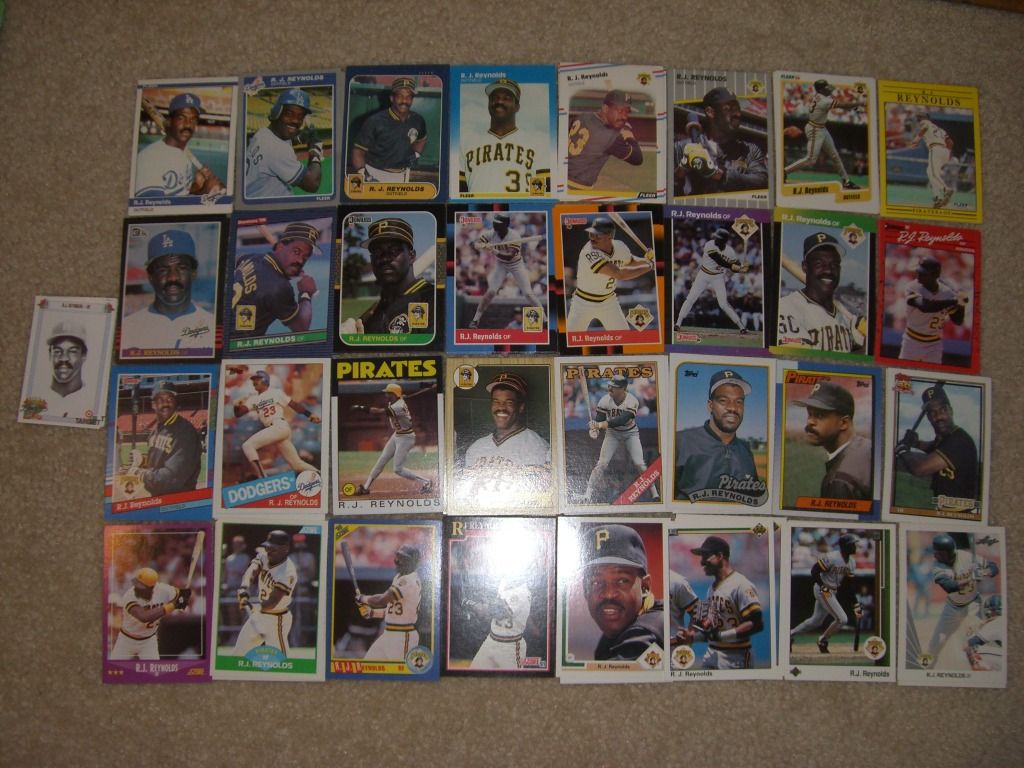 I am not taking multi-signed pieces and large orversized items at this time. Due to me mailing everything to RJ, I don't want to risk those items.
You see a much higher price for the photos and baseballs due to the weight and size of the package I will have to mail to RJ.
This signing is taking place on Saturday, August 18th, 2012. I will need ALL items by Tuesday, August 14th, 2012.
All deals MUST go through the Trade Manager.
All items MUST come with a SASE.
All items MUST be tagged with a sticky note indicating your name and/or username.
If you have any questions feel free to post in this thread or PM me.
Last edited: