Administrator
Staff member
Joined

Jul 24, 2007
Messages

5,834
Points

63
Location
Website
Credits
Ronnie Harmon Star Iowa Hawkeye and NFL Dual Threat RB/WR Signing September 8th, 2022
SportsGraphing is pleased to announce our private signing with Ronnie Harmon. Items must arrive by 9/5/22.
Mr Harmon was a standout at the University of Iowa where he was 2× First-team All-Big Ten (1984-1985). He was then drafted by the Bills in the 1986 1st Round (#16 Overall).
TEAMS
Buffalo Bills (1986–1989)
San Diego Chargers (1990–1995) – Pro Bowl in 1992
Houston / Tennessee Oilers (1996–1997)
Chicago Bears (1997)
Ronnie does not sign through the mail or do many autograph signing events so this is a great time to get your items signed.
SEND INS:
$15 Cards
$20 Regular (Flats, Mini Helmets)
$30 Premium (Jerseys, Full Sized Helmets**)
$10 Inscriptions (up to 5 words)
+S&H +JSA $8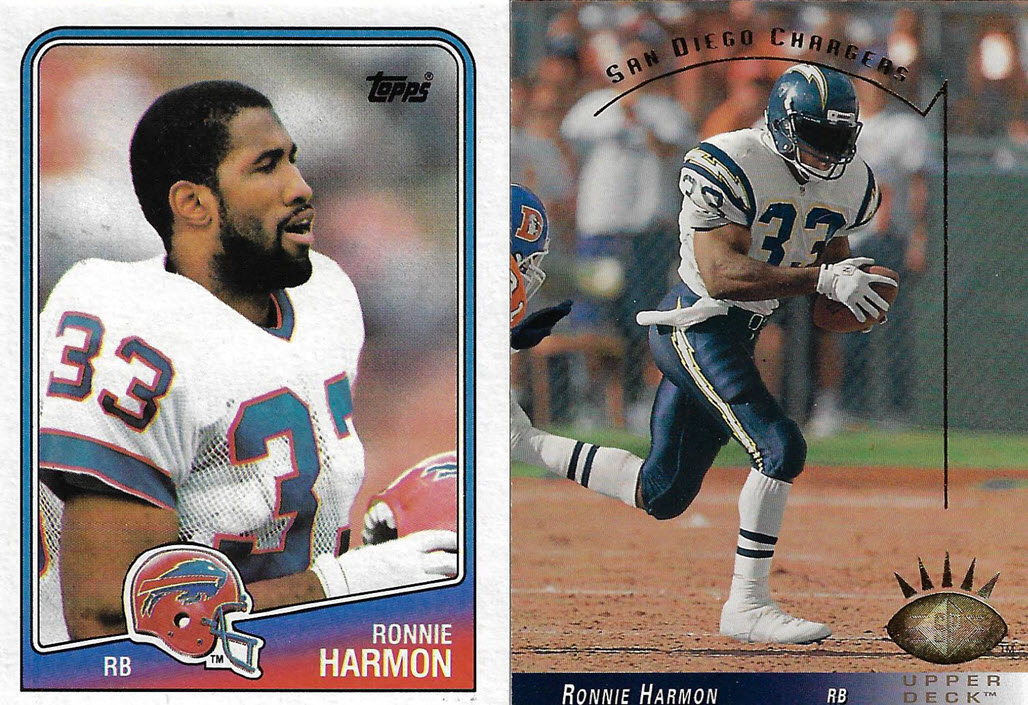 IDIOT PROOF YOUR SEND IN ITEMS (Thanks Scott Smith the "S.I. King")
1) Include something with your item(s) that has your NAME, PHONE #, EMAIL ADDRESS, and ADDRESS in case things are unclear as to how you want things signed.
2) Put a small Post-It on the item with your name and where you want the item signed and the color of marker or pen.
3) When requesting an inscription, WRITE IT OUT CLEARLY so it gets done properly.
Cash, check or money order to be sent in with your items made payable to SportsGraphing.
Ship your items to SportsGraphing, HARMON SIGNING, PO Box 1245, Millersville, MD 21108.
Return S&H for YOUR ITEMS must be included with your items. SASE rules below.
1-9 cards $4 for USPS First Class Mail with Delivery Tracking
Magazines, Photos, 1 Mini Helmet or Jersey, please add $9.00 for Priority Mail S&H.
Contact me for anything else.
SASE RULES - We will accept a SASE but it MUST have return tracking clearly on your SASE.
Insurance by request. Add $3.50 per $100 value for all insurance. We are is not responsible for lost or damaged items.