Administrator
Staff member
Joined

Jul 24, 2007
Messages

5,830
Points

63
Location
Website
Credits
Vladimir Konstantinov Private Signing March 2021
Sportsgraphing is excited to announce our 1st private signing with Detroit Red Wing Stanley Cup Champion Vladimir Konstantinov. Items must be received no later than 3/15/21.

BACK STORY
The family has agreed to this signing if 100% of the autograph donation goes to the Vladimir Konstantinov Special Needs Trust that will be used for the ongoing care of Vladdie. Many of you know, he was involved in a horrific limousine crash just six days after the Red Wings 1997 Stanley Cup victory. As you can imagine that accident has changed his and his family's life forever. Over the years, and with a lot of therapy, he has improved but there are still challenges. With this in mind, you understand by participating in this signing that his autograph may be inconsistent. I have attached a picture of his current autograph so you know what we are trying to get close to on your send-in item(s) or our inventory.





NOT SO FINE PRINT
We expect the signing itself to take place over weeks so be patient with your expectation on when your items will be received back. Your check will not be deposited until your item(s) are signed and ready to ship back.
I will be flying to Michigan to receive all of the signed items when completed, shoot some photos with Mr. Konstantinov and have JSA present to witness some of the signatures.
ALL ITEMS will come with a JSA Basic Cert. If you are requesting a full letter COA, please contact me for pricing.

LIMITED NATURE
This signing is limited to 50 Sends Ins and 50 of our 8x10 Photos ONLY for this signing. You MUST email me at alan@sportsgraphing.com with the following information: Your name, address, phone number, and what you want to send in or purchase from us. I will reply back with a Vladdie Ticket # and instructions on payment/send-in address. For those who we have worked with in the past, do not send in items without following these instructions. Our hope is to have a secondary signing shortly after this one closes to accept more items like larger photos but for now, we need to judge the consistency of his autograph and his demeanor around signing autographs in general.

OUR ITEMS (50 in total so reserve your # ASAP via email before sending payment):
Action Shot 8x10 $100 donation + $10 JSA + S&H. There will be 25 of this photo available.
Stanley Cup 8x10 $100 donation + $10 JSA + S&H. There will be 25 of this photo available.

YOUR ITEMS:
Hockey Cards $75 donation + $10 JSA + S&H
Photos 8x10 $100 donation + $10 JSA + S&H
Photos 11x14 $115 donation + $10 JSA + S&H
Photos 16x20 $125 donation + $10 JSA + S&H
Programs/Magazines $125 donation + $10 JSA + S&H
Multisigned Items - We will not be accepting this at this time. Email me what you would like signed and I will add you to a waitlist.

OTHER ITEMS - Join the Vladdie Wait List.
If you have other items you want to have signed, we are creating a Wait List. Please email alan@sportsgraphing.com with your request and we will reach out when appropriate.

NOTES: All items will be signed in Blue Sharpie for this round. In the future, we may allow work Black Sharpies into the signing.

YOU MUST HAVE A SEND IN # BEFORE SENDING YOUR ITEMS. See above.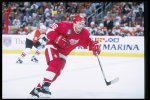 Last edited: